KW has a property center to perform all the operations required, located in Bremerhaven, Germany, where all the cars are check and transformed from US specs to satisfy the European requirements. What differentiate us from the others is that we used only state-of-art automotive solutions, proving durability, waterproof and for cold-weather.
We are the only importer to own the transformation center, to ensure the maximum control over the services we provide. We believe it sets us apart, just like other reputable car makers.
Additional services are:
Alternative fuel conversion
100-point checklist and body repair to deliver the best-in-class quality
Underbody protection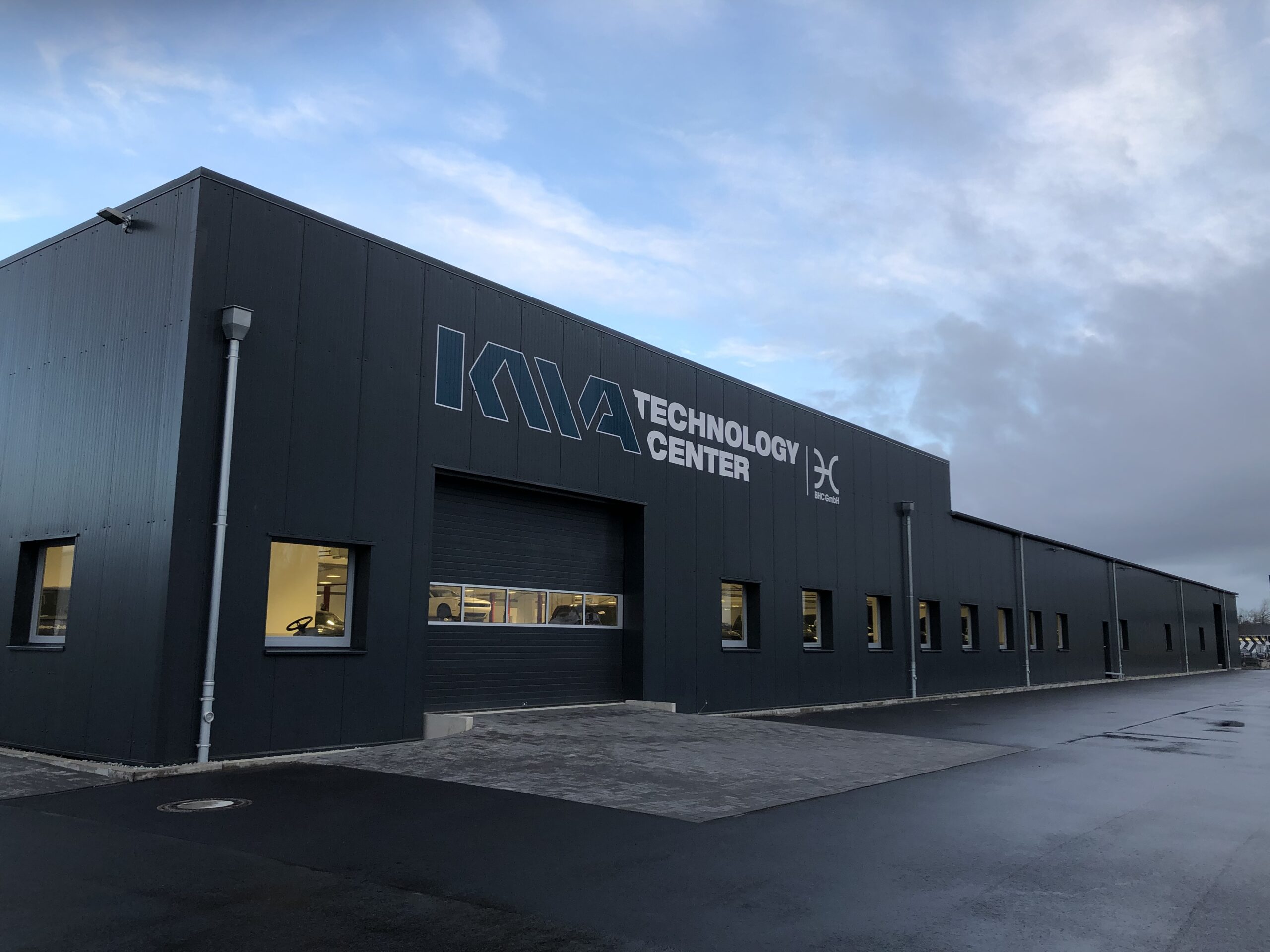 Alternative Fuels
The KW Technology Center specializes in LPG and E85 conversions for vehicles in the RAM and Dodge lineup. Our center is equipped with the latest and best technology available on the market, ensuring high-quality installations and rigorous end-of-line tests to guarantee top-notch quality. Rest assured, everything is covered by the comprehensive KWA warranty.
LPG - Liquid Petroleum Gas
KWA provides Dodge and RAM vehicles equipped with the Prins LPG System, which offers optimal performance in terms of power, quality, and flexibility, along with attractive fuel costs. With the standard 120-liter LPG fuel tank, replacing the spare wheel, you can drive up to 440 km on LPG alone. We can offer also an option with a 220L LPG tank fitted inside the cargo bed. Both options are available also together with a wide range, the driving range is 30% higher compared to a diesel car.
LPG, also called Autogas, is a mixture of propane and butane gases. It is derived from natural gas processing and petroleum refining. LPG is widely available in many countries, with an established distribution infrastructure and dedicated filling stations.
E85 - Ethanol Fuel
KWA offers RAM vehicles equipped with E85 ethanol conversion capabilities that offer a tax benefit in some countries in Europe. E85 is a fuel blend consisting of 85% ethanol and 15% gasoline. Ethanol is a renewable fuel made from plant sources such as corn, sugarcane, or switchgrass and makes it a greener and more environmentally friendly fuel compared to pure gasoline.
Warranty Coverage
Your vehicle is covered by a comprehensive warranty for 2 years or 100,000 km, whichever comes first. Additionally, we offer a Warranty Extension Service that allows you to extend the warranty for RAM vehicles up to 5 years or 150,000 km, whichever comes first.
Here are the warranty terms for your Dodge and Ram vehicles:
Standard Warranty:
Duration: 2 years
Mileage: 100,000 km
Warranty Extension Program:
Duration: Up to 5 years
Mileage: Up to 150,000 km
These warranty offerings provide you with peace of mind and additional protection for your Dodge and Ram vehicles.
Furthermore, it is important to highlight that our warranty provides coverage equivalent to that offered by all other car makers.
After Sales
All KWA Network has been trained and supplied with all the tool to guarantee an high Service level to Dodge & RAM customers.
Our Customer Assistance Center is responsible for giving the best possible service to the owner of Dodge and RAM Vehicles in Europe. Our handlers are well trained internally and goes through product training to be able to assist the vehicle owners in any way possible.
We are currently ready to support Dodge and Ram owners with the following requests:
Dealer location, Documentation/Homologation, Owners manuals, Parts, upgrades and accessories, Marketing material, Service & maintenance information, Vehicle warranty, Recalls and Simple technical questions
Recall Campaign
Safety recalls include any problem encountered with Dodge / Ram product related to the safe operation of the vehicle or the safety of the occupants.
If FCA US LLC asked you to correct the problem, please refer to our official partners from the above map.
Safety recall procedures are free of charge, even if the vehicle is out of warranty and you are not the original owner.
Parts, Wheels & Accessory
KW Parts is Europe's leading distributor of spare parts and accessories for American vehicles.
Official importer och distributor of MOPAR spare parts for US Chrysler, Jeep, Dodge and RAM models.
KW Parts has a carefully selected range of well-known brands such as MOOG, Wagner, Wix, Dorman, Cardone, Champion, Felpro, Anco and more.
KW Parts provides high quality accessories and styling products in addition to genuine spare parts for passenger cars and pick-up trucks.
A specific division manage Wheels & Tires for Dodge and Ram vehicles.
Discover what is available in KW Parts website