The 2023 Dodge Challenger Shakedown pays tribute the original Dodge Shakedown Challenger concept, which shook up the display floor when unveiled at the 2016 Specialty Equipment Market Association (SEMA) Show in Las Vegas. The special-edition 2023 Dodge Challenger Shakedown follows the original's theme of a black-and-red interior and exterior that fuses a modern and vintage feel. It is available on the R/T Scat Pack Widebody 6.4L HEMI engine.
Available only in Pitch Black color.
INTERIORS
Experience the allure of the limited-edition Dodge Challenger Shakedown 2023 interiors. Luxurious Premium Black Nappa/Alcantara seats with eye-catching red stitching. The iconic Mopar Shaker hood makes a stunning comeback. A harmonious fusion of modern elements and classic heritage. Indulge in the exclusive charm of this remarkable muscle car.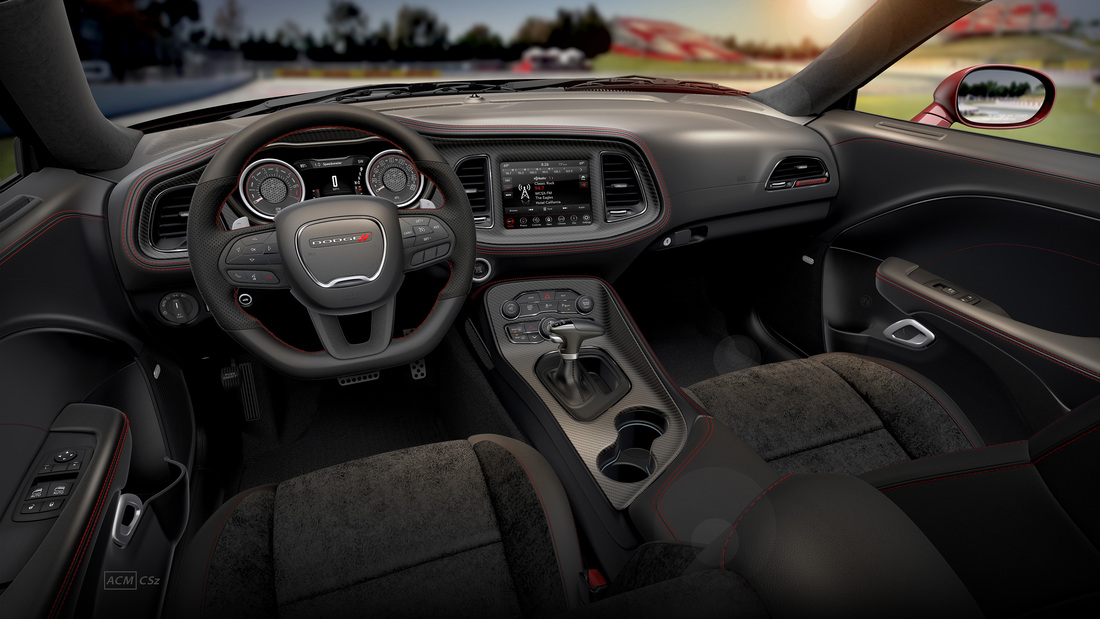 Join the Legacy
The Challenger Swinger continues the proud legacy of its predecessors, carrying the torch of performance and heritage. It's not just a car; it's a symbol of automotive excellence and the embodiment of a powerful legacy. The Dodge Challenger Shakedown will be truly unique: only 1,000 special-edition models are planned for production, 55 for Europe.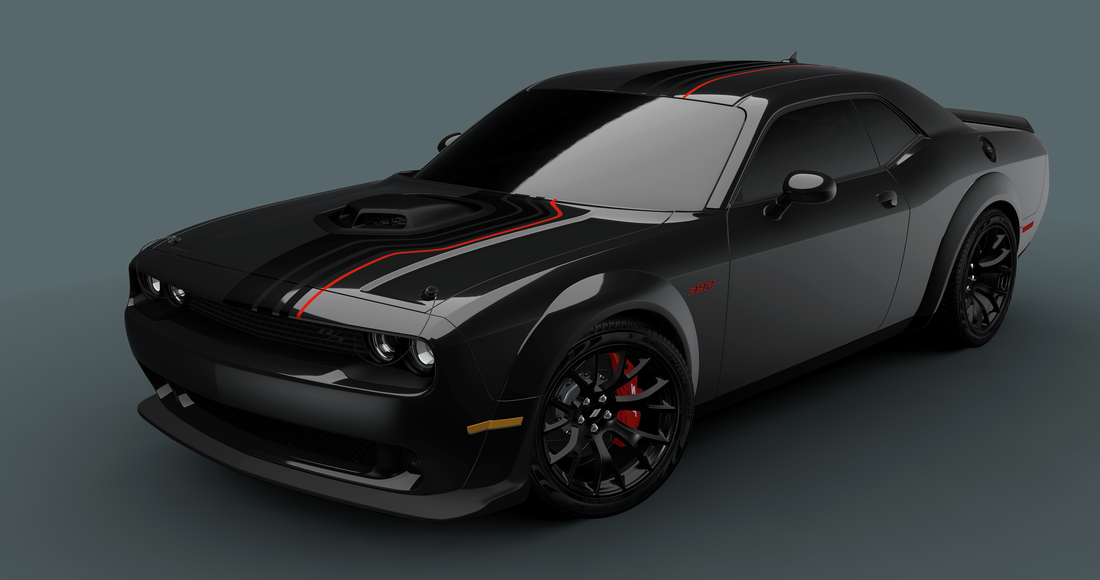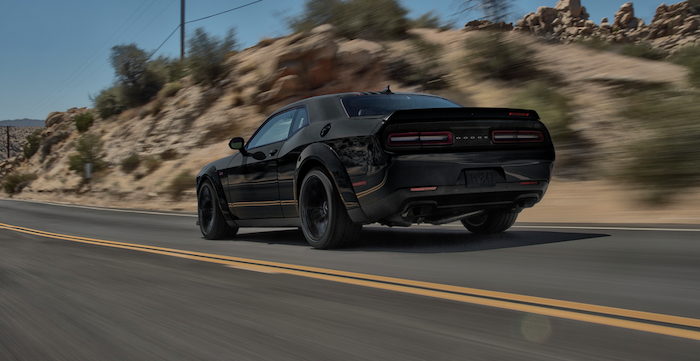 Shakedown logo on the rear spoiler
Unique features of the Dodge Challenger Shakedown special-edition model include:
Legendary cold-air-grabbing Mopar® Shaker hood
Mopar Shaker intake
"Shaker" underhood decal
Red "392" fender graphics
"Shakedown" spoiler graphic
Shakedown stripe with red accent
Black "Challenger" grille badge
20-by-11-inch Carbon Black Warp Speed wheels
Red six-piston Brembo brakes
"Shakedown" instrument panel (IP) badge
Premium Black Nappa/Alcantara seats with red stitching
Red interior accent stitching on IP, console, steering wheel, seats
Demonic Red seatbelts
Paying homage to one of the greatest legacies Dodge Muscle has ever created, special edition Dodge Challenger builds will come with an aluminum 'Last Call' plaque that showcases the vehicle's silhouette, where it was built and a stamp to pay tribute to the final year of this legendary muscle car.
This year, the last DODGE Challenger and Charger V8 are rolling off the production line at the U.S. factory. In other words this is your final chance to own one of these iconic vehicles, a classic of the future. Get your LAST CALL Challenger and Charger now!
Get behind the wheel of the Challenger Swinger and feel the rush of pure excitement. With advanced performance technologies, such as launch control and adaptive suspension, this beast offers unmatched handling and control, allowing you to conquer every twist and turn with confidence.