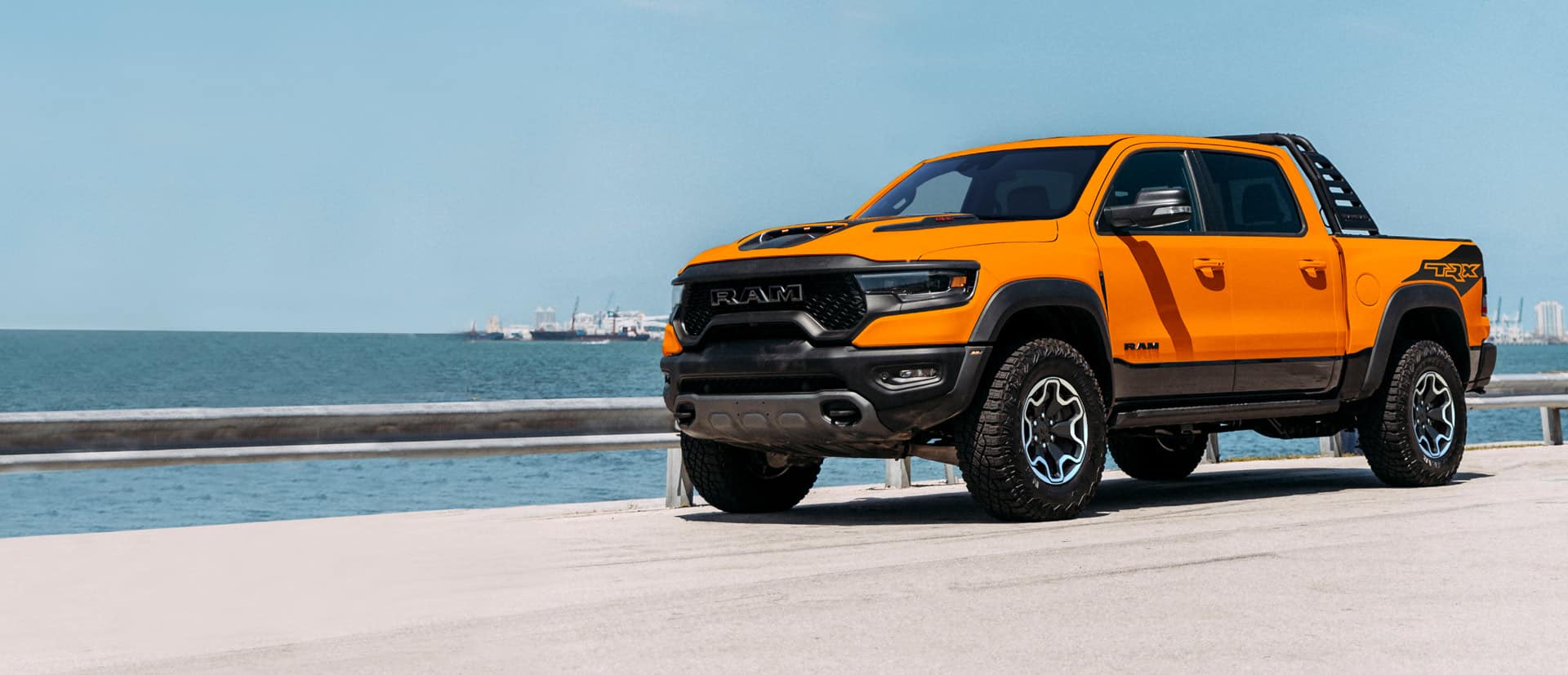 ____
Countdown to the online booking opening: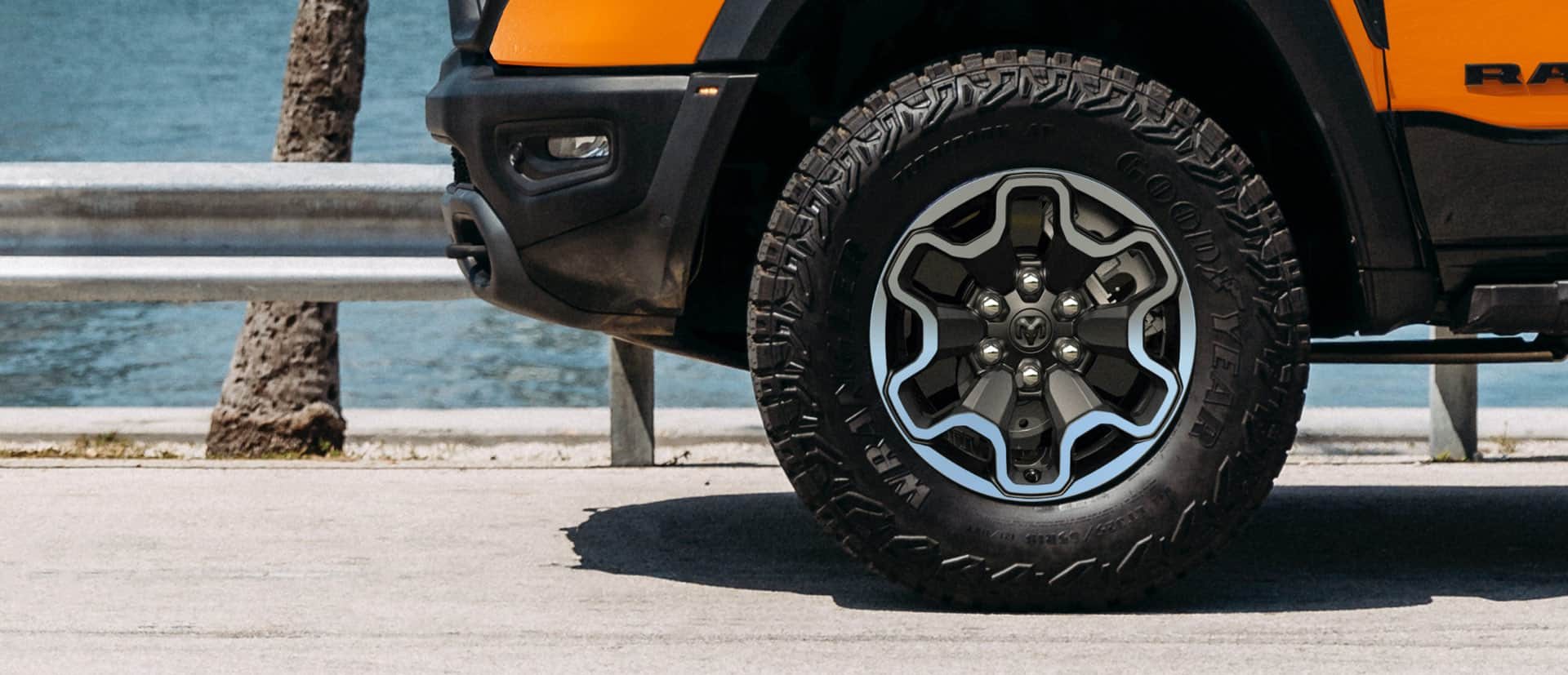 THE HEART OF A LEGEND
Yes, TRX is the most powerful production street-legal half-ton pickup ever built. But why on earth would you only drive it on the street?

SUPERCHARGED 6.2L HEMI® V8
When your engine boasts Best-in-Class horsepower and torque, you don't need any artificial noise enhancements to create an authentic sound.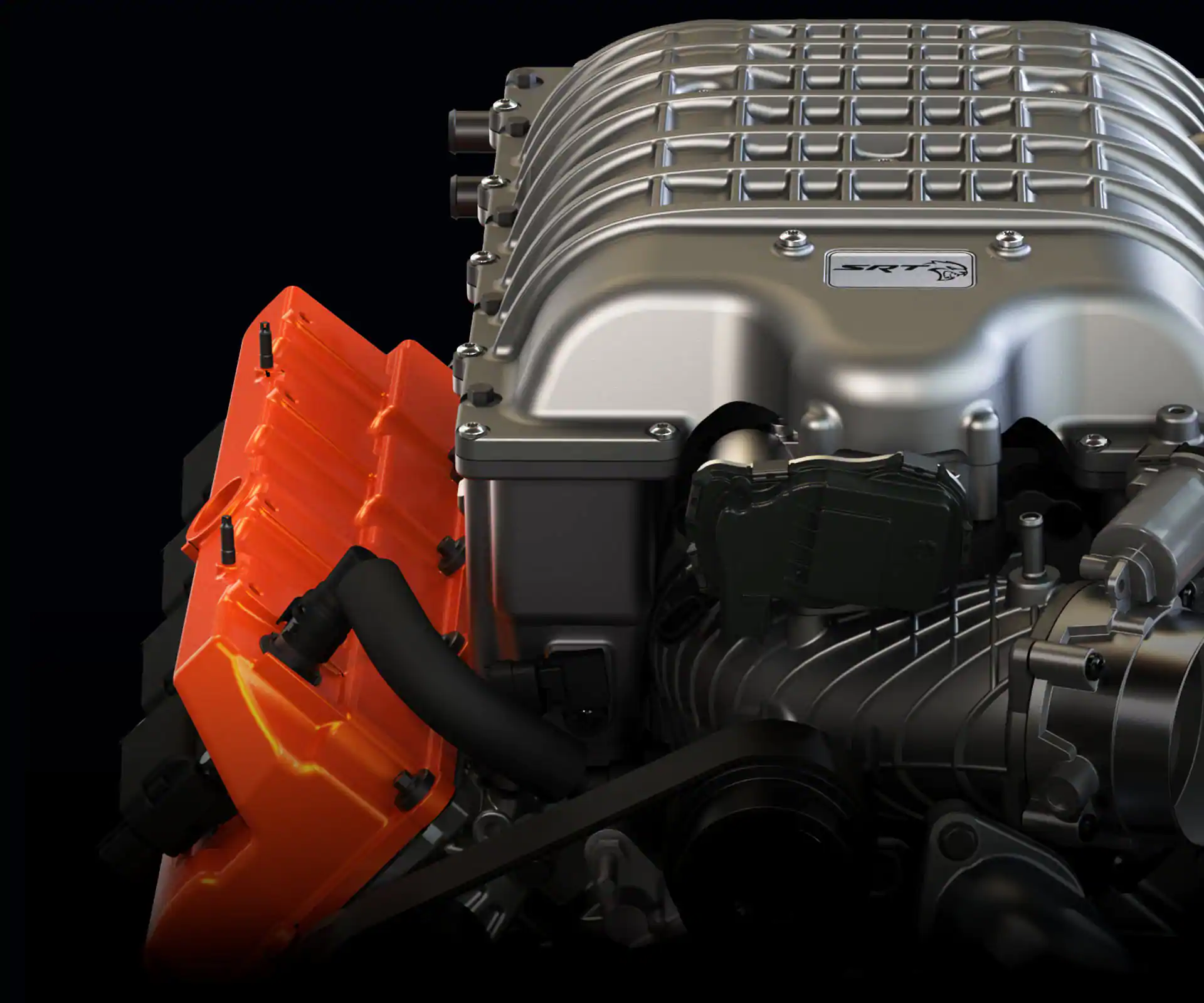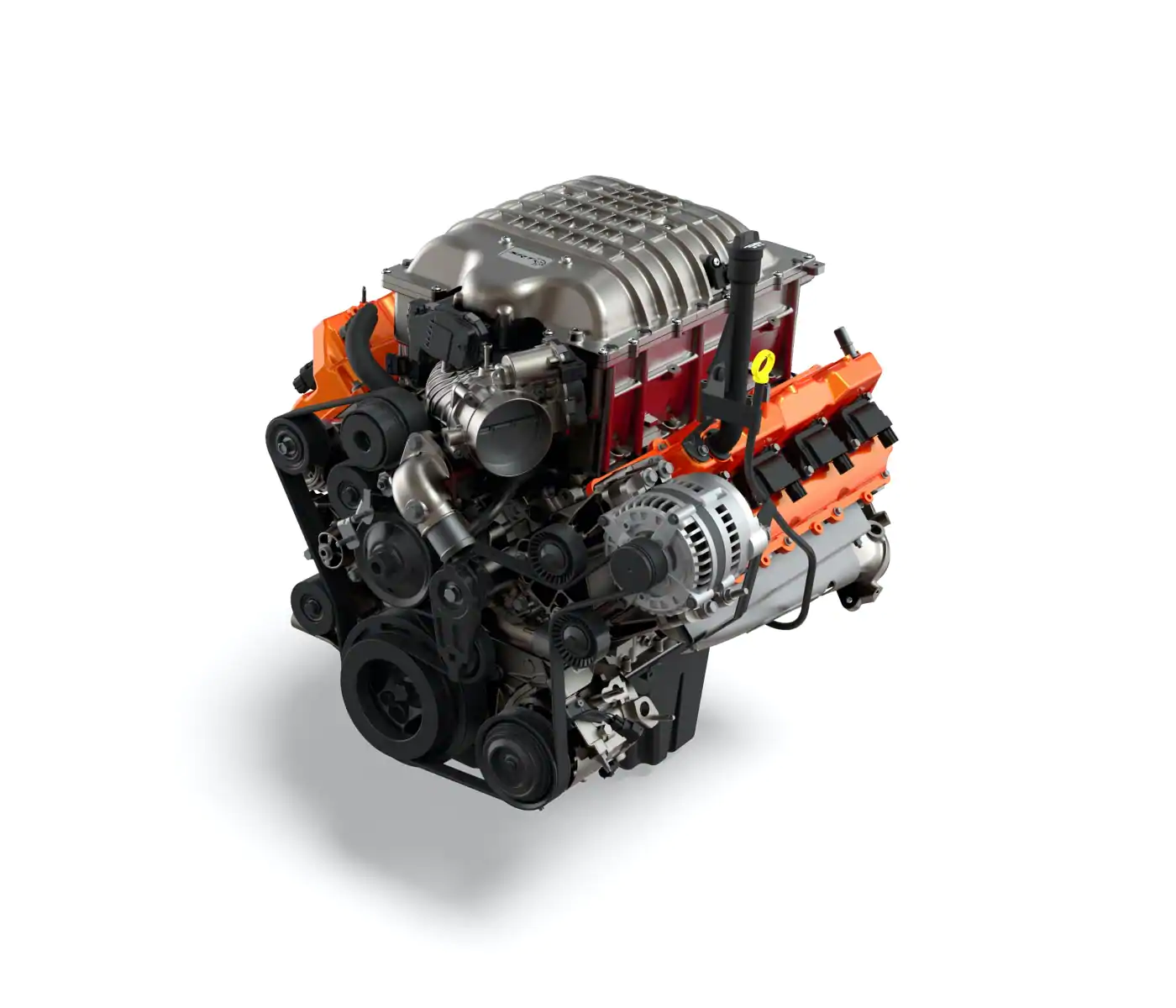 POWERFUL SUPER­CHARGER
The twin-screw supercharger provides near instantaneous torque, has a maximum speed of 14,600 rpm and can regulate boost pressure up to an astounding 11.0 psi.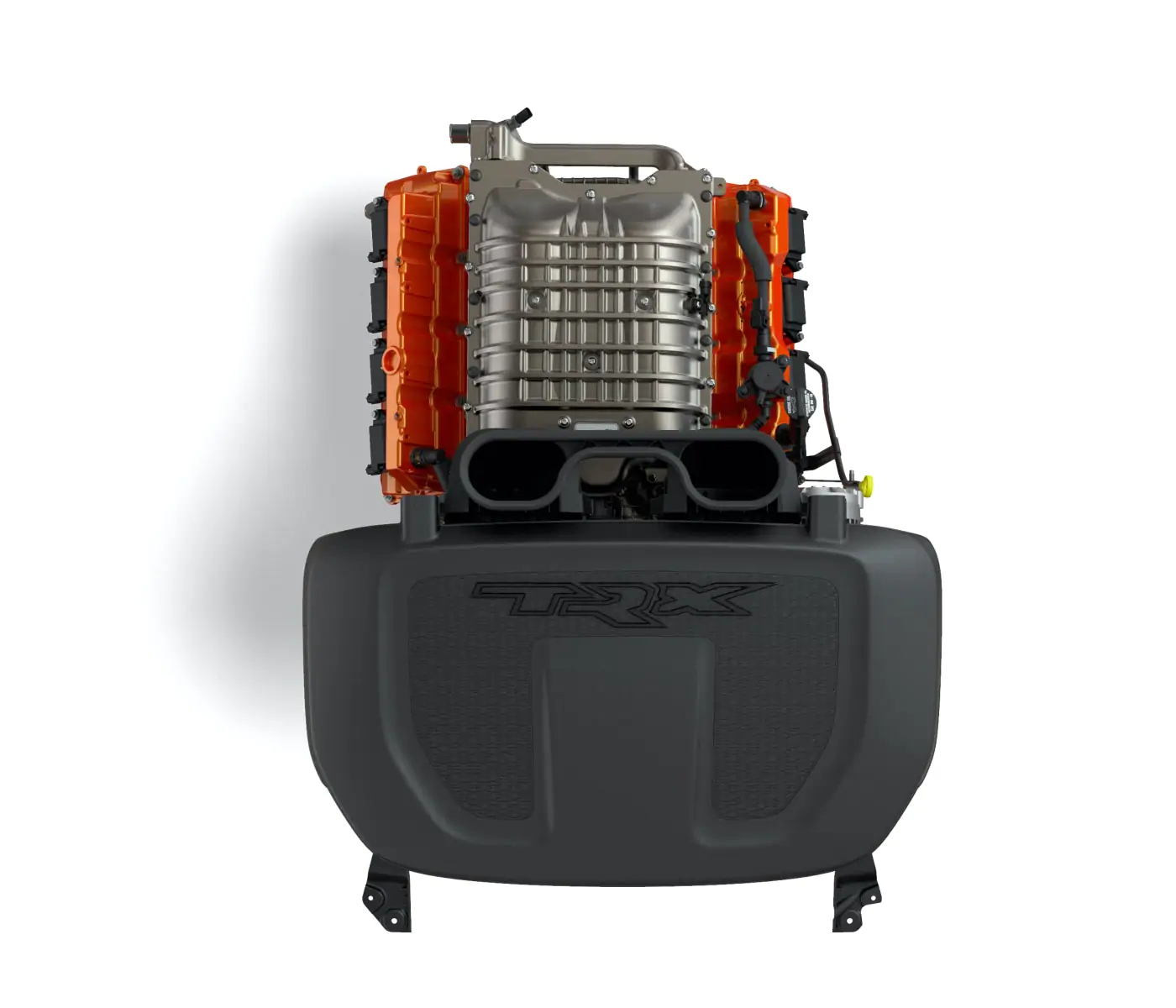 MASSIVE AIRBOX
The high-performance air induction system filters four times as much dirt and debris than the Ford Raptor, all while consuming up to 32.9 liters of air per minute.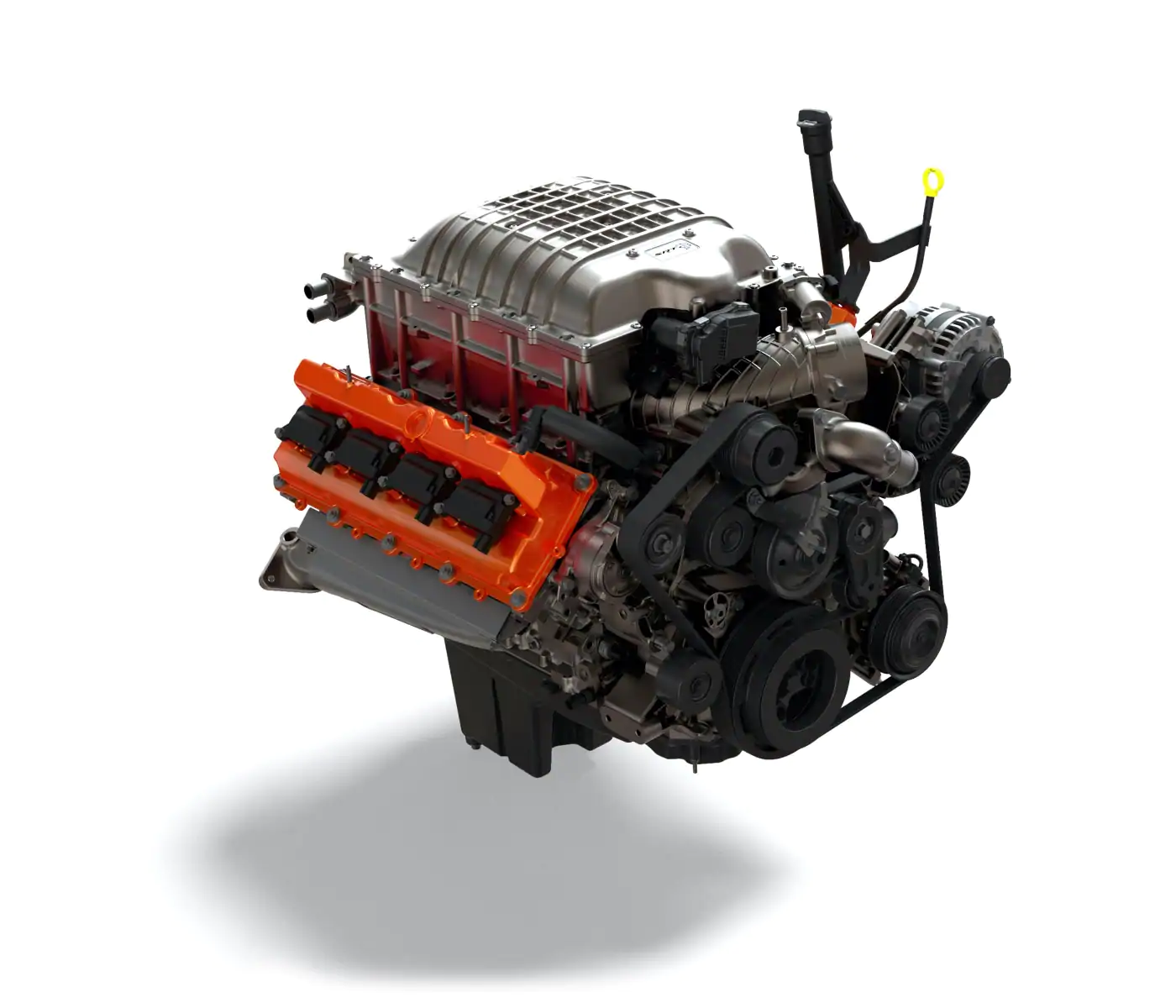 LEGENDARY ENGINE BLOCK
A robust cast-iron block restrains a forged-steel crankshaft with induction-hardened bearings, all engineered to withstand firing pressures of 1,595 psi—the equivalent of 20,000 pounds of force.
BILSTEIN® SHOCKS
The all-new Bilstein® Black Hawk® e2 shock system is the most sophisticated ever offered on a production truck and it's found only on TRX.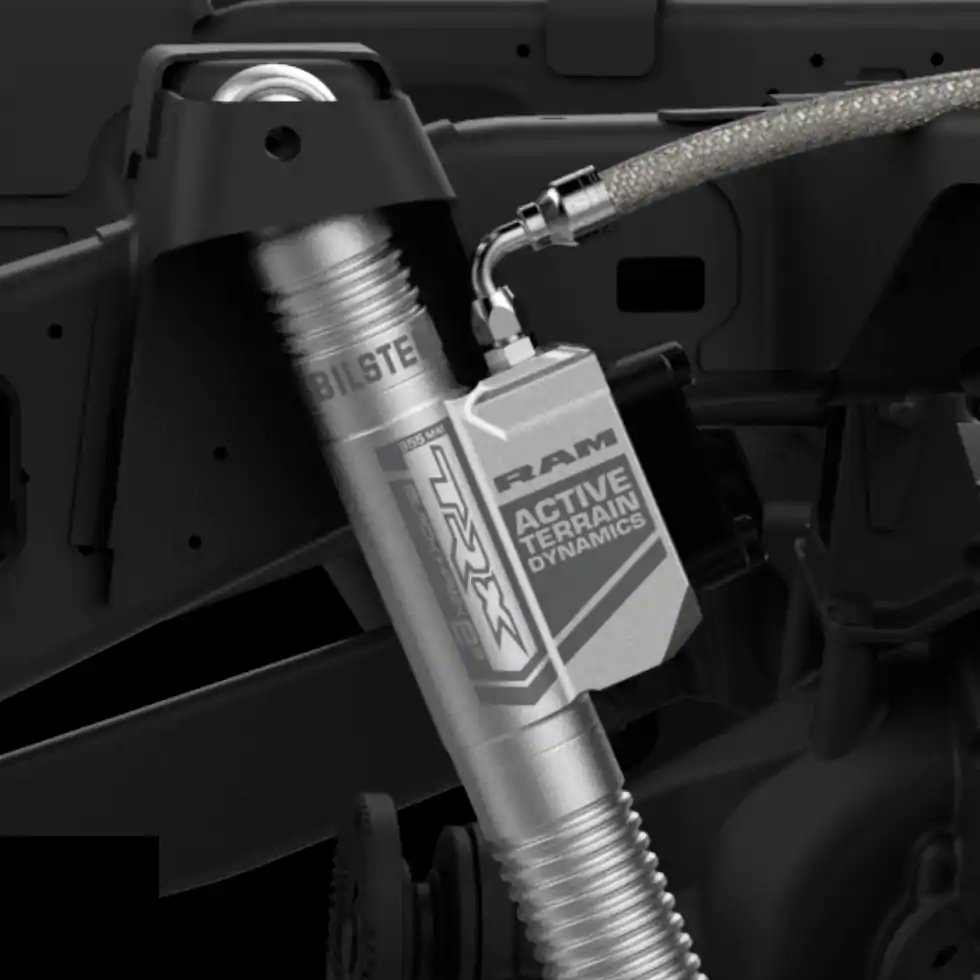 Dual-Valve Technology
Dual-Valve technology allows the system to infinitely adjust both compression and rebound forces at each shock absorber. Depending on terrain and driver input, the system will tailor the signal being sent to each of the eight valves on TRX with extraordinary precision.
High-Pressure Stainless Steel Braided Hoses
Each hose is shielded by a braided stainless steel outer layer and sealed using a metal-to-metal process common to aerospace and motorsports applications. This allows them to withstand temperatures up to 275°F, accommodate pressures over 5800 psi and protect against abrasion and corrosion.
Remote Reservoirs
Each shock is fueled by a pressurized nitrogen gas charge in an independent remote reservoir. This frees up room in the shock absorber for piston rod travel, allowing for extreme suspension articulation.
ZoneControl® Jounce Cut Off
As the shock absorbers approach full compression after a hard landing, a secondary piston engages to prevent bottoming out. This patented hydraulic cushion technology is tuned specifically for TRX.
ASSUME YOUR THRONE
Premium materials, uncommon refinement and our latest technologies prevail inside TRX.
The all-new available HUD serves as your virtual cockpit, projecting an array of customizable information on the windshield.
SIX DRIVE MODES + VALET
From an exclusive switch bank, TRX adapts at your command with performance-tuned drive modes for on- and off-road excursions.