Celebrating Ida Zetterström's Triumph in the 2023 FIA European Drag Racing Championship with KW Group!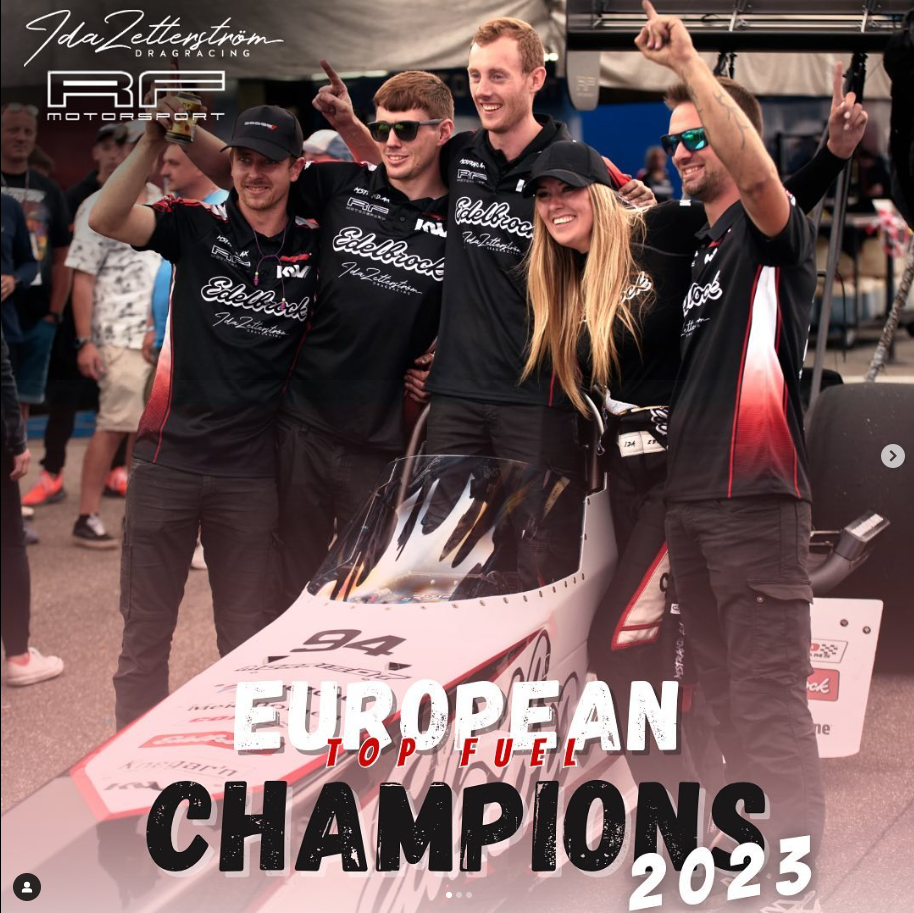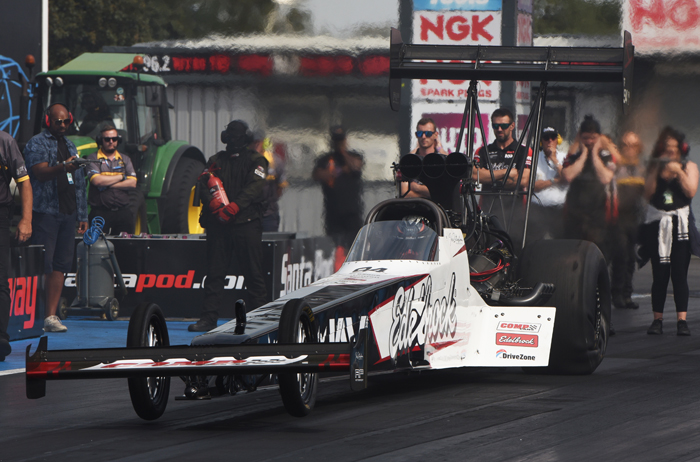 We are thrilled to announce and celebrate the incredible victory of our esteemed brand ambassador, Ida Zetterström, in the 2023 FIA European Drag Racing Championship!
In the final showdown, Zetterström stormed to a breathtaking 3.91 seconds to claim her third win of the season. Driving for RF Motorsport, Ida Zetterström clinched the FIA European title in what is only her second season in the quickest and fastest category of the championship. What's even more astounding is that throughout the entire season, Zetterström lost only one elimination round, showcasing her unparalleled consistency and dominance on the track.
This remarkable achievement not only highlights Ida's exceptional talent but also underscores the successful partnership between Ida and KW Group. Together, they have formed an unbeatable team that continues to rewrite the record books in the world of drag racing. KW Group's cutting-edge technology, combined with Ida's unmatched driving prowess, has consistently pushed the boundaries of what's possible in this high-octane sport.
Ida Zetterström's journey to becoming the 2023 FIA European Drag Racing Champion has been nothing short of extraordinary. Her passion for racing and her relentless pursuit of perfection have made her an inspiration to fans worldwide. She embodies the spirit of a true champion, and we couldn't be prouder to have her as our brand ambassador.
As we raise our glasses in celebration, let us toast to Ida Zetterström's incredible achievement and the ongoing success of her partnership with KW Group. This victory is not just a win for them but also a win for all of us who have had the privilege of witnessing their remarkable journey.
Congratulations, Ida Zetterström, on this well-deserved championship win! Your dedication and determination continue to inspire us all, and we eagerly anticipate the incredible feats that lie ahead in your racing career.
#IdaZetterström #KWAuto #Champion #DragRacing #Inspiration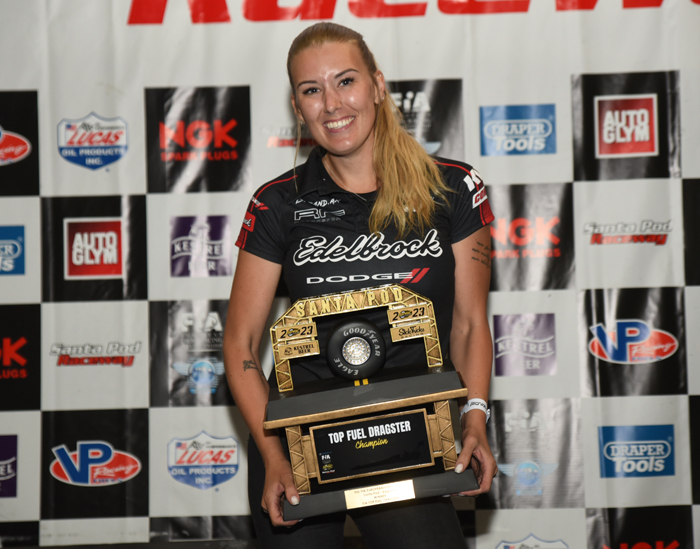 KW Auto & KW Parts Partner with Ida Zetterström & Edelbrock Group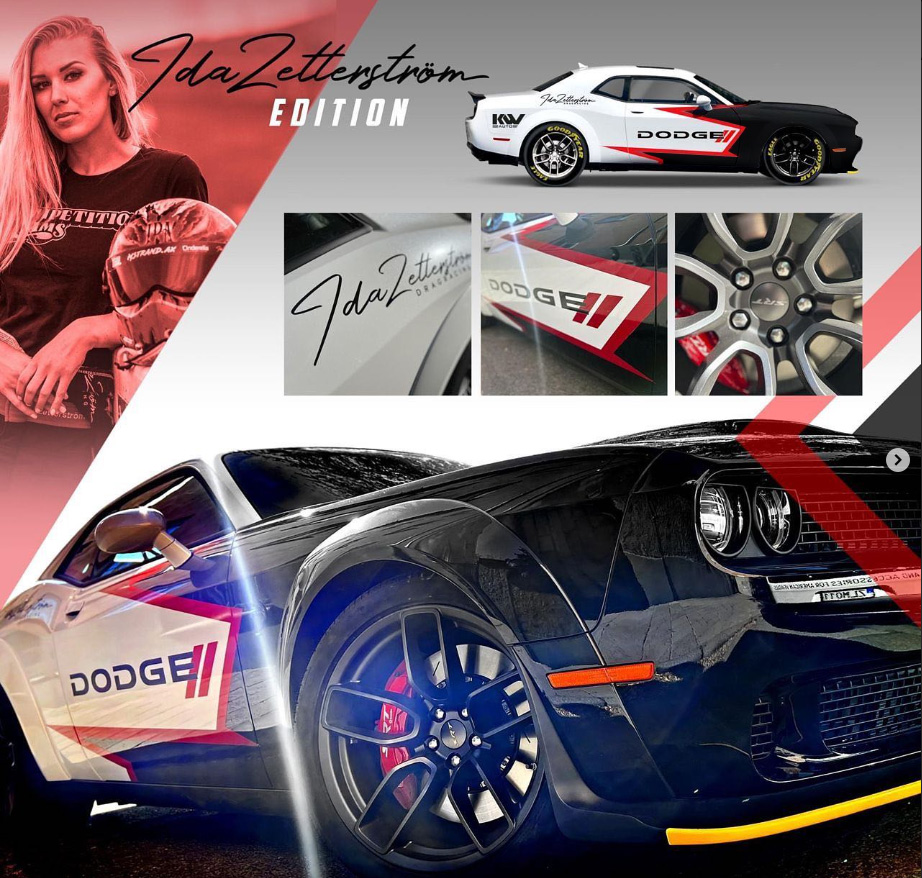 KW Auto & KW Parts (both Klintberg & Way Group) have announced a global partnership with Ida Zetterström and Edelbrock Group to support her in her pursuit of winning the FIA Championship in drag racing.
Edelbrock Group, a renowned manufacturer of performance parts, will be a primary partner alongside KW Parts and KW Auto. Zetterström, the European Top Fuel record holder, who reset her own record with an impressive 3.77 pass at Santa Pod, is excited about the collaboration and the opportunity to represent these respected brands. The partnership signifies their commitment to growing drag racing and supporting enthusiasts in Europe.
KW Parts is Europe's leading distributor of spare parts & accessories for American Vehicles. Established in 1975, the company operates in 37 European countries with 65 dedicated employees across the EU continent. KW Auto is a leading importer and distributor of Dodge and Ram vehicles in Europe.
Zetterström is excited at the prospect of this partnership and what it brings to the team. "I saw an opportunity to bring together two great companies in K&W and Edelbrock in a way where we can all work together to bring business and racing forward; I see this being the start of something really outstanding," she said. "Just as their products, the people at Edelbrock Group are top of the line. I feel very proud to represent such a solid and recognizable global brand — a brand I have used and loved for many years — and I am incredibly excited to grow our partnership.
Welcoming KW as a new sponsor aligns with my love for American cars, but it also represents our mutual commitment to growing drag racing and supporting enthusiasts across Europe. Having two amazing brands show faith in me to represent them at the highest level is humbling. I don't think I've ever been this excited to start a race season as I am this year. I can't wait to get started."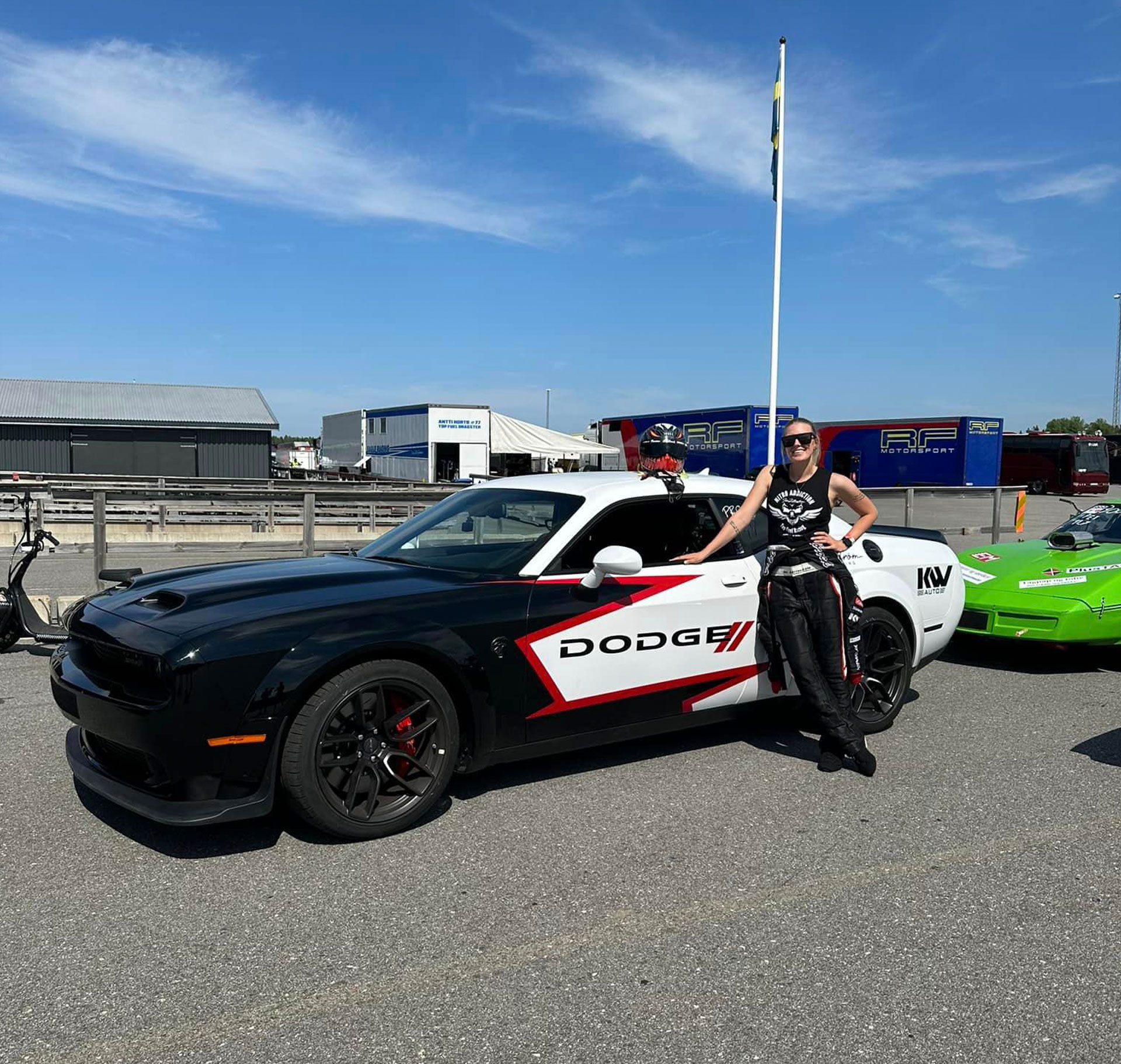 Edelbrock Group Vice President of Sales and Marketing Mark Campbell sees the partnership as a win-win. "This marketing partnership between Edelbrock and KW is an excellent way for Edelbrock to grow our presence in the European market while showing our love and support of all forms of racing," he said. "We couldn't ask for a better brand ambassador than Ida to facilitate our message to the European audience. Not only is she a rising star with outstanding talent, but she is also an enthusiast who understands our products. 2023 is going to be a great year for Ida Zetterström racing."
In addition to team sponsorship, KW Auto provides Ida Zetterström with a Dodge Challenger Hellcat (717 HP). This Hellcat is one of the last produced V8 Hemi® engines since Dodge ceases production of this engine at the end of 2023. It stands as a testament to both raw power and iconic design. With its striking aesthetic features, unparalleled performance and cutting-edge technology, this limited-edition vehicle is a true marvel for automotive enthusiasts. Boasting a formidable engine and a range of customizable options, the Hellcat offers an exhilarating experience that perfectly aligns with Zetterström's racing prowess.
"We are thrilled to present Ida Zetterström with the Dodge Challenger Hellcat," said Federico Marini, General Manager of KW Auto. "Ida embodies the spirit of speed, performance, and innovation that defines our brand. Her outstanding achievements and unwavering dedication to the racing community have made her an inspiration for aspiring racers worldwide. This collaboration further cements our commitment to supporting the motorsports industry and fostering a culture of excellence. "
The delivery of the Dodge Challenger Hellcat to Ida Zetterström represents a significant milestone for KW Auto, emphasizing their dedication to empowering individuals in the motorsport community. Through this collaboration, KW Auto aims to inspire a new generation of racers to embrace the pursuit of excellence and redefine the boundaries of performance.
Last year marked 20 years since Ida's start in drag racing and her first season in the Top Fuel class. She begins her second full season in the FIA T/F European Championship this year. She will also run a Cannonball-style race at Mantorp Park and make appearances at several exhibition events throughout the year. The next race will be the Cannonball Race at the Drag Festival at Mantorp Park (Sweden) from 28 to 30 July.
For a detailed schedule, check out https://www.idazetterstrom.com/schedule  and visit our Instagram channel @dodgeram_kwa, where you can follow Ida on the race track throughout the year.