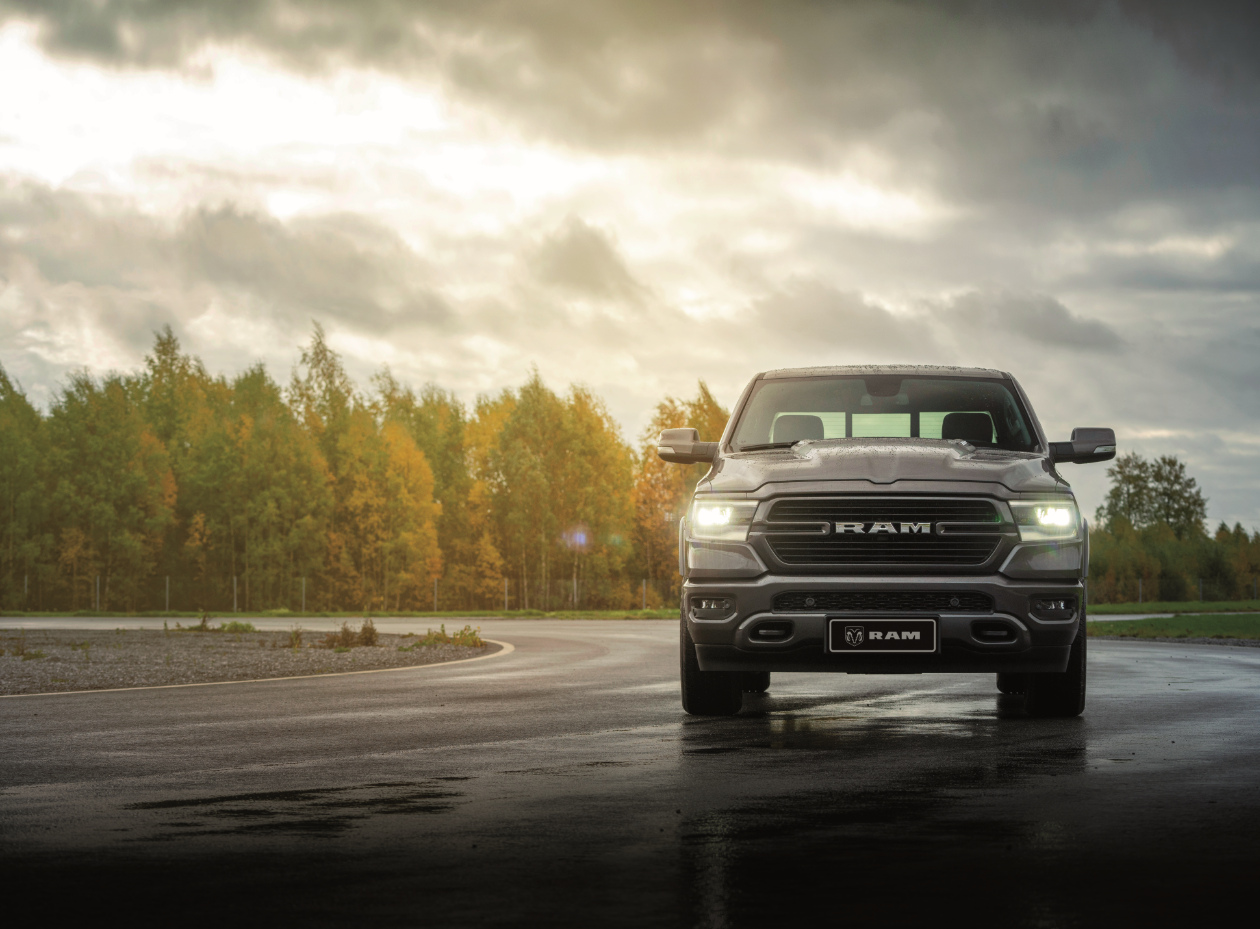 Klintberg & Way Automotive SA is the leading company for Dodge and RAM trucks commercial operations in Europe.
The headquarter is in Lugano, Switzerland, where the Executive Management, Sales, Marketing, Technical Service and Network Development for Dodge and Ram in Europe are located. Sales operations start in Sweden and will continue through a strong dealer network in Germany, Belgium, The Netherlands, Switzerland, Austria, Italy, France, Nordics and East European Countries.
All dealers will offer:
A full Dodge and Ram range and product availability
An outstanding quality of the homologation process through KWA Technology Center in Bremerhaven, Germany
A full warranty service on both Dodge and Ram in cooperation with AB Svensk Bilgaranti (Swedish car warranty provider)
○ 2 years | 100.000 km
○ Warranty extension program up to 5 years | 150.000 km
High level of after-sales support thanks to the synergies with KW Parts, the European largest spare parts wholesaler
BECOME A KWA OFFICIAL DEALER
The pure American dream can become true with Dodge and Ram, add these brands to your showroom.
Our 360° Offer:
Startup activities:

Fast appointment process
Contractual standards implementation Support
Product training, for new dealers and for product novelties

Supporting your business growth:

Marketing support to develop your local representation
Transformation and Homologation process through KWA Technology Center (Bremerhaven DE), always with best quality and reliable solutions
Partnership with Prinz for LPG installation
Dealer financing program with major finance provider (Expected Q1 2020)

After-sales, Warranty and Recall Campaigns:

Flying doctor Service for the most complicated cases
Help Desk Support with the Technical Assistance Center (TAC)
Spare Parts and Accessories: KW Parts is the most relevant American spare parts specialist in Europe, that can support you to implement and develop your business
Full warranty offered, from 2 up to 5 years coverage with AB Svensk Bilgaranti
Contact us info@kwauto.com

BE OFFICIAL, PLAY OFFICIAL!